Electrical Remodeling & More
Kirby Electric LLC is your go-to source for all things electric. We offer the knowledge and tools required to meet your needs in any setting. Our experienced technicians are ready to assist you with your residential, commercial or industrial repairs and installations. Our full line of electrical services includes:
Residential
Whether you're building a new home, renovating or simply want to replace a few outlets or switches, Kirby Electric LLC is your go-to contractor for new electrical remodeling. With decades of experience, no job is too big or small for our experts. For additional homeowner peace of mind, we guarantee all work and products. Our common residential solutions include:
Lighting design
Box, panel, and light switch wiring
Generators
Ceiling fan installation
Heat tape installation
Home inspection and correction
Commercial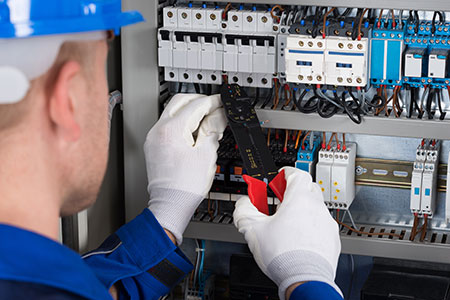 At Kirby Electric LLC, we understand the importance of keeping our business running smoothly. Whether you're starting a new business, looking to upgrade, or working on preventative maintenance, our experienced technicians have you covered. We ensure your business is not only up to code, but runs smoothly and efficiently for years to come. Our commercial electrical projects include:
Conduit pipe bending
Generators
Phase converters
Commercial heat tape installation
Conversion to high-efficiency LED lighting
Industrial
Kirby Electric LLC is equipped to handle any operations requiring small to large industrial equipment, expansions, maintenance, electrical safety inspections, and more. If your business is growing and you need increased power for your manufacturing processes or need repairs to your current services, we are your top source for industrial electrical solutions. Our most common industrial projects include:
High-voltage power
Motor hook-ups
Phase converters
Conversion to high-efficiency LED lighting
From ceiling fan installation to light switch wiring to electrical safety inspections in Flagstaff, Holbrook, Williams, Camp Verde, and Coconino County, AZ, Kirby Electric LLC provides superior service for every project. Let us know how we can assist you with your home or business by contacting our experts today. Contact our friendly staff at 928-853-2408 to schedule your free estimate.