Kirby Electric LLC
With over 20 years of experience, we are your premier source for residential, commercial and industrial electrical solutions. From home ceiling-fan installations to high-voltage projects for your business, we have you covered. We offer free estimates for any-sized project.
Expert Electrician for Every Setting in Flagstaff, AZ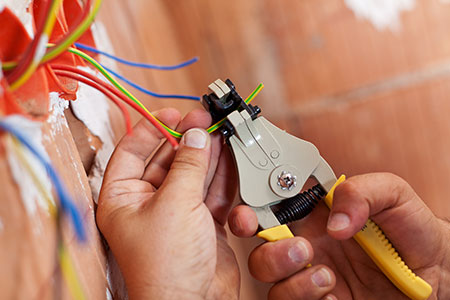 At Kirby Electric, we ensure the job is done right the first time, every time. We apply extensive experience and industry-leading knowledge to each installation and repair. Our services cover every electrical solution needed for your residential, commercial or industrial setting. No job is too big or small. From panel upgrades for your home to lighting design for your office building, Kirby Electric offers the expertise you need. We enjoy an established reputation for quality and integrity that has made us the leading electrician in Flagstaff, AZ. Our clients know they can count on us for superior service and results.
We know the importance of safe, reliable electrical service for your home and business. That's why we make it our mission to "wire a quality house." We don't simply set your surroundings to the minimum industry codes. We give you high-quality solutions. As a result, our technicians don't get callbacks for simple problems like overloaded circuits, because the installations and repairs are done right the first time, every time. We "inspect and correct" every job, and never need the "correct" stage. This is the high-end service you desire and deserve, so that's exactly what we deliver. It's just one of the many advantages offered by Kirby Electric solutions:
We were voted Best Electrical Contractor in Flagstaff, AZ four years in a row.
We are BBB accredited.
Our services include residential, commercial and industrial electrical solutions.
We offer over 20 years of industry experience.
We always provide a free estimate or bid before we do the work.
Partner with the Best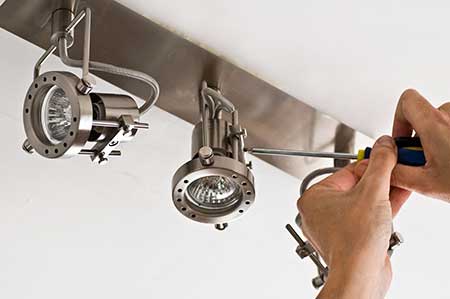 Contact the experts at Kirby Electric today for industry-leading electrical solutions for your home or business.
Areas Served
Providing electrical contracting services to the northern Arizona area including:
Flagstaff, AZ
Coconino County, AZ
Camp Verde, AZ
Williams, AZ
Holbrook, AZ
Grand Canyon, AZ
Sedona, AZ
Winslow, AZ
Prescott, AZ